About Global Hygiene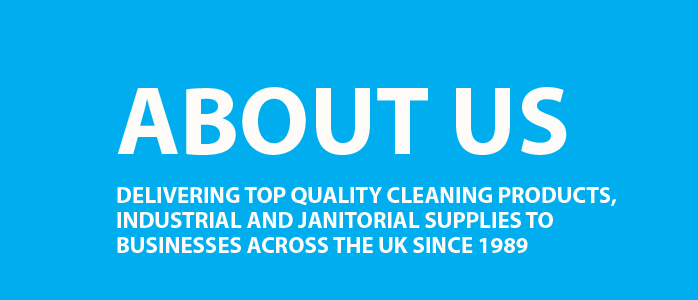 Global Hygiene & Industrial Supplies
Global Hygiene are a leading supplier of quality hygiene cleaning chemicals and products. We deliver industrial and janitorial supplies to a range of business in healthcare, education, food, pharma and industrial sectors.  One of four divisions which comprise the Global Group, Global Hygiene have been delivering top quality supplies to businesses across the UK since 1989.
Our Commitment To You
We are experts in cleaning and industrial supplies, based in Staffordshire but supply businesses all over the UK.  If you need any advice on which product is required, just give us a call on 01785 760 555.  We are committed to being the leading supplier of hygiene and industrial products to customers in the UK. Our reputation for a friendly, reliable service combined with an ethical approach and value for money means that we are the number one choice for all businesses.
The Number One Choice For Businesses
Our reputation has led to long term relationships with the following types of businesses: 

Public and private sector organisations, food industry, schools and colleges, leisure centres, factories, hospitals, care homes, bars and restaurants and the catering sector.
Global Hygiene Specialist Cleaning Products
Over the years we have developed our own brand range of cleaning products designed with specific tasks in mind.  The Global Hygiene brand of chemicals are exceptional in their performance whilst still offering a cost effective cleaning solution.  View Global Hygiene's products. Our range of cleaning chemicals and cleaning systems have delivered exceptional performance for more than 3 decades.
Food Safe Cleaning Selection
We have many customers in the food industry sector who may prepare, manufacture or produce food and require specific cleaning products to clean, degrease and disinfect.  Click here to view our food safe cleaning range.
Best Selling Brands Selected By Global Hygiene
Alongside our own brand range, we have selected a range of well known brands such as AirSenz, Rock Oil and Portwest Clothing and Safety Workwear.